Donate for Arman's Open-Heart Surgery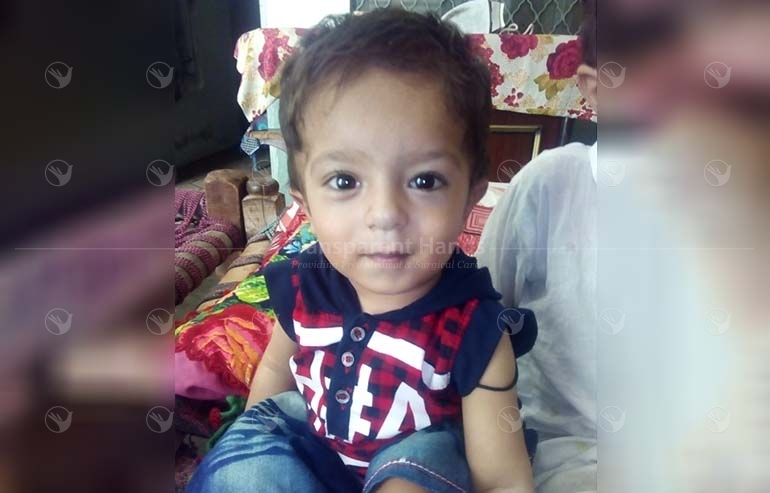 Muhammad Arman's Story
Muhammad Arman has congenital cardiac defects and needs surgical repair to overcome these life-threatening defects. His father cannot afford the surgical expenses due to financial constraints. His helpless father feels hopeless after exhausting all other options. Bring hope to his father in this gloomy time. We urge you to donate for Arman's Open-Heart Surgery. You can save his little heart and prolong his life.
One-and-a-half-year-old Arman, a resident of Deepalpur, has suffered from shortness of breath and cyanosis since birth. He is also unable to gain weight. His parents came to know about his condition recently. His parents took him to a local hospital. After the diagnostic tests and evaluation, the doctor diagnosed him with complex congenital heart conditions involving Double Outlet Right Ventricle (DORV), Tetralogy of Fallot (TOF), Major Aortopulmonary Collateral Arteries (MAPCAs), and Patent Ductus Arteriosus (PDA). The cardiac surgeon advised him to undergo Open-Heart Surgery for Total Correction. 
He lives with his parents and three siblings in a small house. His father earns PKR 25,000 per month. He has no other source of income. He barely manages to take care of the household expenses and utility bills on this income. In these circumstances, he is in no position to arrange money for his surgery. He said in a depressed tone. 
"It is heartbreaking to see him lying on the bed the whole day without any strength or energy to play. He is too delicate to express his pain. I need your support to give him a life-saving gift." 
After a lot of mental and physical anxiety, Arman's parents have requested Transparent Hands for help. We have promised them that we would arrange his surgery as soon as possible. Therefore, we urge you to please donate for Arman's Open-heart Surgery. Only your support can save his heart, so we request you to contribute generously.
---
Disclaimer: Transparent Hands makes sure that all the patients get surgery in time. If a patient requires urgent surgery and his/her condition is serious, Transparent Hands conducts the surgery immediately. In the meantime, his/her campaign stays active on the website until we raise the complete funding. The hospitals on our panel have complete trust in us and wait for the payments until the patient's funding is completed.

---

---

---