Donate Muhammad Ramzan for his Anorectoplasty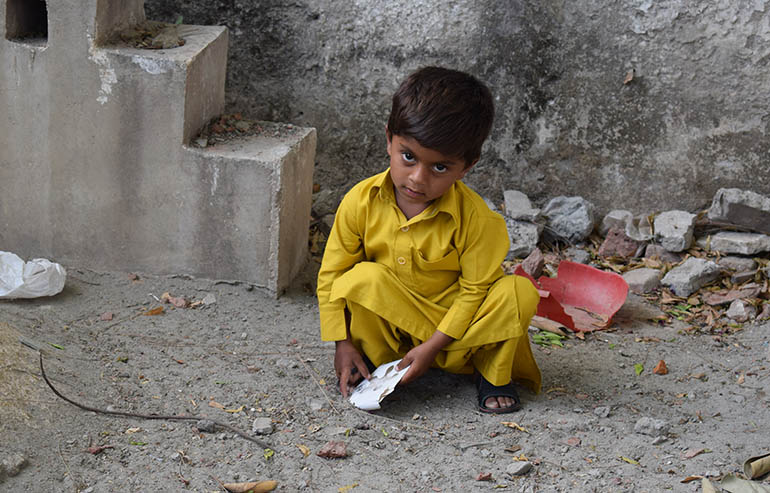 Muhammad Ramzan's Story
Muhammad Ramzan 3 years old boy was suffering from Anorectal Malformation (ARM) resulting in absent back passage- Imperforate Anus. His emergency colostomy was done when he was 2 days old to make temporary passage of stool. He was advised surgery to construct his back passage at the normal site. His surgery was done in Akram Medical Complex on 10-05-18 by Dr Naveed Haider and hisPosterior Sagittal Anorectoplasty was done. She stayed for two days in hospital with good post-operative recovery and discharged with advise.
Read More
Muhammad Ramzan's Story
Help this 3 years old boy who is struggling due to his poor health condition
Muhammad Ramzan is a born patient of Anorectal malformation – the anus and rectum didn't develop properly. His Colostomy was done in a local hospital when he was only 2 days old. During his first surgery, colon tract was diverted on to skin for evacuation of stool. He was planned to get his second surgery for formation of back passage at its usual site when he grows up. After a few months, Ramzan started experiencing severe abdominal pain and discomfort. His father took him to many hospitals but he didn't get relief from anywhere.
Doctor suggested that Ramzan needs two more surgeries; one to make the normal tract and other to reverse colon diversion already done. His colon onto skin is socially unacceptable as he feels embarrassed being carried in pamper everywhere he goes. The stool bag is beyond the reach of his father. Ramzan's father works as a carrier of goods for someone and hardly earns around 12,000 rupees a month. In such meager income, he finds it hard to feed his family of 3 and also pay for the treatment of his son. It's impossible for this family to pay for Ramzan's surgeries.  Ramzan's father contacted a few local hospitals for free surgical treatment of his son but nobody paid attention to them. Luckily, through someone's help, Ramzan is now registered with Transparent Hands.
Ramzan is scheduled for his Posterior Sagittal Anorectoplasty (PSARP) in a few days at Akram Medical Complex. After the surgery, he'll be able to perform his activities without any disability. We need your support for the surgeries of Muhammad Ramzan so that he can start going to school with his sister.
Donate for his surgery now!
Donors who are supporting Muhammad Ramzan

---

---

---

---

---

---