Donate Naziran Bibi for her Hysterectomy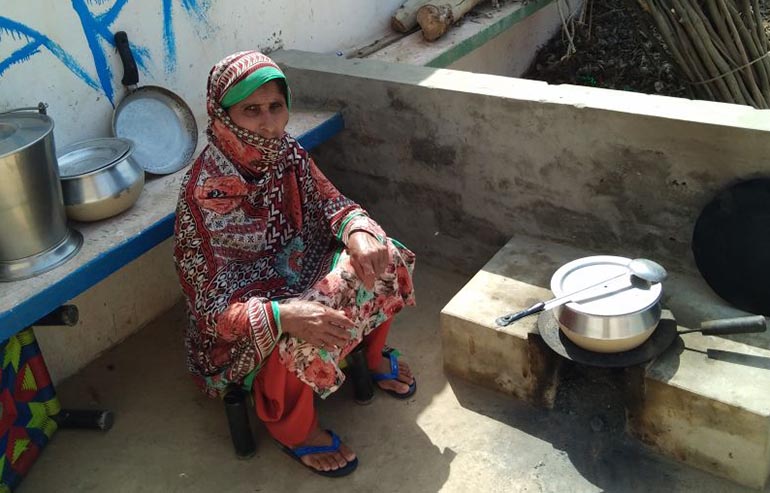 Naziran Bibi's Story
She has been suffering from poor health condition since last 15 years. Help her in getting relief from her painful symptoms!
Naziran Bibi got married around 17 years ago. A year after her marriage at the time of her first baby birth, she faced uterine prolapse due to mishandling by a local midwife resulting in death of her baby. Later, she gave birth to two girls and faced complicated labour procedure. Her girls are now 10 and 14 years old and both of them are studying in a local school. Her husband works as a labourer for a landlord and hardly earns around 5000 rupees a month. In such meager income, this family is hardly managing their expenses. Naziran Bibi's husband also sells milk every day in evening just to meet the expenses of his family and his wife's treatment.
Naziran Bibi has been facing health issues for 16 years. She went to many doctors but all of them gave her medicines which could only provide her relief for some time. She lived with pain and weakness for all these years but since last six years, her abdominal pain has been getting worse making it hard for her to sit and walk. Recently, they went to a specialist doctor who told her to undergo surgery (hysterectomy) to treat her prolonged disease. Without surgery, her overall health can be compromised.
This family doesn't have enough money to get her operated from any hospital. They went to a few local hospitals in hope of free surgical treatment but nobody paid attention to them. In this tough time, knowing about Transparent Hands was no less than a miracle for them. Naziran Bibi is now scheduled for her hysterectomy in a few days at Abid Hospital in Mian Channu. Her surgery will be possible only if she gets enough funding.
It's a humble request from this poor mother to please donate for her surgery so that she can get rid of this disease and spend her life symptom free with her husband and daughters.
Donors who are supporting Naziran Bibi

---

---

---

---

---
Naziran Bibi's Story
Naziran Bibi 40 years old lady was experiencing lump coming out from her genital tract. She was diagnosed to have UV prolapse and was advised vaginal hystrectomy. Her surgery was done in Abid Hospital on 10-05-18 by Dr. Sadaf Aqeel. Her cystocele and rectocele was also repaired. She recovered well post operatively and was discharged in good health after 3 days hospital stay.