Donate Parvin for her Hysterectomy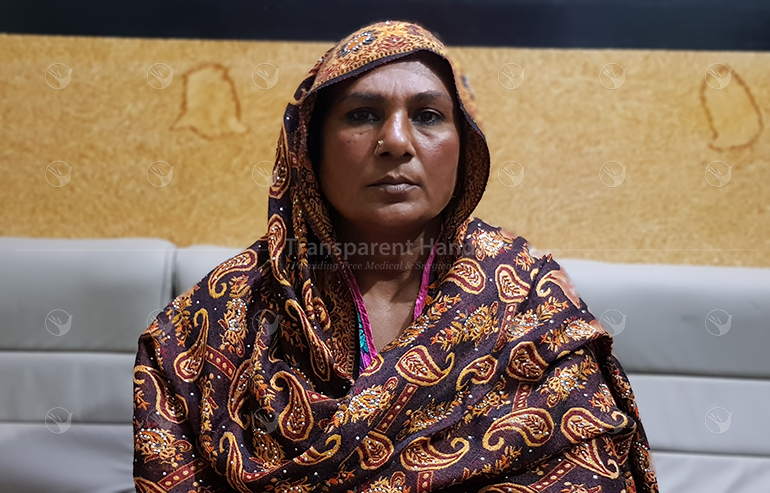 Parvin Bibi's Story
Parvin is getting weaker with each passing day due to heavy blood loss and she is suffering silently with this unbearable pain for the last 6 years. Our collective efforts can relief her from the protracted disease and help her to get back on her feet again!
About 25 years ago, Parvin was married off to Anwar Maseh, a painter by profession who earns only 500 rupees a day with an average of 10,000 rupees per month. They are living in a house temporarily granted by a rich man in the village.
In his meager income, Anwar has managed to married off his elder daughter but his other two children are dependent on him for their every necessity. Life was never easy for Parvin or Anwar but they were happy in whatever they could afford unless one day Parvin was diagnosed with Uterine Leiomyomas (fibroids) in a local hospital where the doctor prescribed her some medicines for temporary relief and advised her to undergo Hysterectomy for a permanent relief.
Parvin is unable to get even medicines because her husband cannot afford such costs, let alone the high expenses of surgery. Parvin is suffering from increased vaginal bleeding from the last 6 years and her condition has worsened further in the last 1 year as she is experiencing chronic symptoms of lower abdominal pain, pelvic pressure, backache and weakness.
When there was no hope for Parvin to get her treatment done, the couple came to know about Transparent Hands and have contacted the organization for a free surgical procedure.
Your support means a lot to Parvin. Donate for her surgery to give her a new hope she needs in life. Contribute to her treatment so that she can return back home in ease and comfort.
Be the first one to support Parvin Bibi.