Help in healing Razia's bladder wound!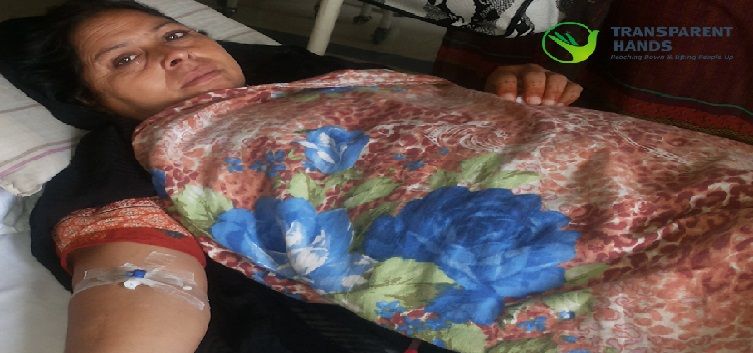 Razia Waheed's Story
45 year old Razia had her bladder injured during her last surgery in which her uterus was removed. The damage done to her bladder resulted in continuous leakage of urine. Razia has to be careful about drinking enough water to avoid dehydration. However it is difficult for her to move around with a weak bladder.
As a housewife, leaving the house chores and tasks is not an option for Razia. Her husband has a talented hand in embroidery, but does not own a shop of his own. He looks for work daily, while Razia manages the house. Ever since the injury, Razia is unable to complete her regular tasks and there is no one other than her husband to stay back home and look after her. The general surgery recommended by the doctor is quite costly for this family and cannot be covered by the daily wages earned by her husband. You can easily help Razia at this point, by funding for her surgery.
Donors who are supporting Razia Waheed

---

---
Razia Waheed's Story
45 year old Razia Waheed, who had a deep bladder wound, was advised to visit Transparent Hands at Zainab Memorial Hospital. Dr. Mazhar, a skilled urologist at Zainab Memorial Hospital, identified the wound in Razia's vesicovaginal fistula and covered it, while the CEO of Transparent Hands arranged for Razia's donations. The CEO visited Razia the day after her surgery. "I am very grateful for what you have done for me. I shall pray for your team and your success." Razia was discharged on 26th August, after a few days of bed rest.