Support Bismillah's Open-Heart Surgery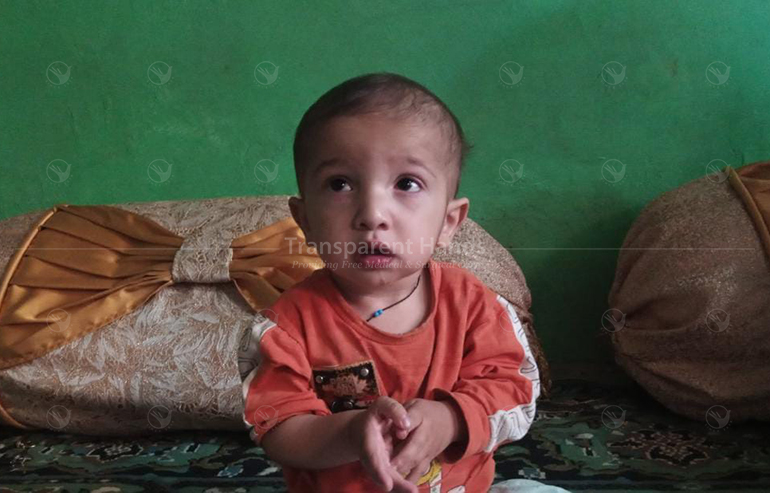 Bismillah Afzal 's Story
rr Your donations, however small or big they may be, will help Bismillah live outside the shadow of death. Therefore, we request you to support Bismillah's Open-Heart Surgery as much as you can.
He has been experiencing shortness of breath and cyanosis since birth. At the age of one year, his parents took him to a doctor who ran some diagnostic tests. They found out that he has a congenital heart condition known as Tetralogy of Fallot (TOF), which is a combination of four related heart defects that usually occur together. 
To treat these heart defects, the doctor has advised him to undergo Open-Heart surgery for Total Correction. However, unfortunately, Bismillah's parents cannot afford the hefty cost of the surgery. His father works as a peon and earns just PKR 21,000 per month. As the sole earner with the responsibility of supporting a family of five, he barely manages to pay the bills. He told us:
"My son was a year old when the doctor informed me about his heart defect and that he needed surgery. I started trembling when I looked at my baby's innocent face. My wife and I couldn't believe what the doctor had told us. We are placing all of our hopes in your hands. If you're reading this, please help my son."
After a lot of distress, Bismillah Afzal's parents found out that Transparent Hands helps deserving patients and provides free pediatric cardiac surgeries. They reached out to us and we have registered his case. We are determined to arrange his surgery, but we need your help to do so. Support Bismillah's open-heart surgery to save this innocent child's life. Click the green button and donate generously.
---
Disclaimer: Transparent Hands makes sure that all the patients get surgery in time. If a patient requires urgent surgery and his/her condition is serious, Transparent Hands conducts the surgery immediately. In the meantime, his/her campaign stays active on the website until we raise the complete funding. The hospitals on our panel have complete trust in us and wait for the payments until the patient's funding is completed.

---

---

---

---

---