Umm-e-Hani awaits Cochlear Implant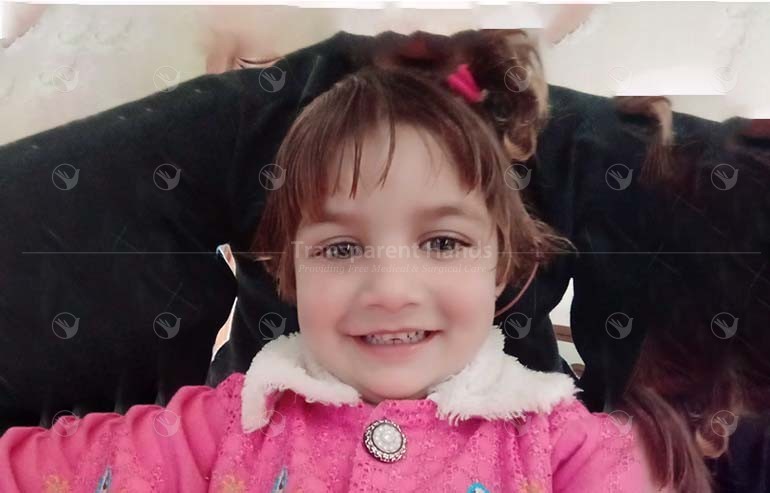 Umm-e-Hani Noor Badshah's Story
Before reading further, I want you to know that you can help a needy little soul by donating for her procedure. Umm-e-Hani awaits Cochlear Implant, so please donate generously and help her unlock the world of sound.
4 years old Umm-e-Hani, a resident of Timergara was suffering from sensorineural hearing loss by birth. Her parents were unaware of this till she turned one year old. When they realized about their daughter's disability, they got her to a hospital. The doctor diagnosed her with sensorineural hearing loss. Sensorineural hearing loss, or SNHL, happens when there is an inner ear defect or the nerve pathways from inner ear to the brain are affected. An ENT specialist advised her to get a cochlear implant placed in her ear which is a small, complex electronic device that can help to provide a sense of sound to a person who is profoundly deaf. They said that this is the only way for the little girl to regain her hearing ability.
A cochlear implant is an expensive procedure. Her family cannot afford this. Umm-e-Hani's father died one month ago. He was the only breadwinner of the family. Her family is already facing difficulties in making both ends meet. Umme-e-Hani's mother told us:
"My daughter has suffered from this disability since her birth. Her father died one month ago. She is unacquainted with her father's voice and she ever will be. Her brothers and sisters call her but she can't listen. This is the most heart-aching thing for us. To see our small child unacquainted from the sounds of her family. It breaks my heart."
In these days when inflation rates are touching the sky and the family is already struggling for their survival because of their father's death, It is not possible for her family to afford her surgery. Recently, her mother came to know of Transparent Hands and registered her case with us.
Umm-e-Hani awaits Cochlear Implant. Your donations can help this little child hear the voices of her family. This 6-year-old deserves to get her hearing ability back. Please contribute whatever you can.
---
Disclaimer: Transparent Hands makes sure that all the patients get surgery in time. If a patient requires urgent surgery and his/her condition is serious, Transparent Hands conducts the surgery immediately. In the meantime, his/her campaign stays active on the website until we raise the complete funding. The hospitals on our panel have complete trust in us and wait for the payments until the patient's funding is completed.

---

---

---

---

---
---

---

---

---

---

---

---

---

---

---

---