Donate Abdul Salam for his Cholecystectomy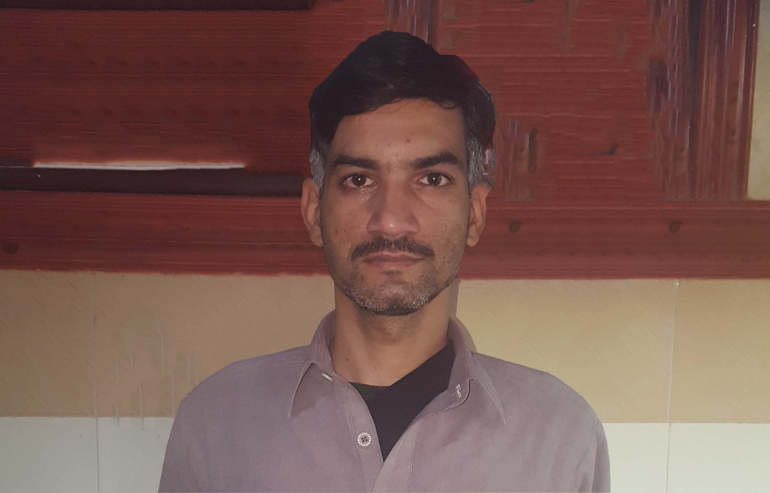 Abdul Salam's Story
Abdul Salam 32 years old was suffering from upper abdominal pain and indigestion. He was diagnosed with Symptomatic Gallstones and was advised surgery for his symptoms. His Laparoscopic cholecystectomy was done on 06-01-18 in Abid Hospital, Mian Channu by Dr Abdul Saeed Sajid. He remained admitted for 2 days and had smooth post operative recovery. He was discharged in perfect health.
Read More
Abdul Salam's Story
Abdul Salam is 32 years old young man who is residing in a rural area of Mian Channu. He is happily married for 13 years and has 3 beautiful daughters. Two of his daughters go to school while third one stays with her mother as she is too young to study. Abdul Salam was working hard as an embroidery machine worker in order to provide his family with basic needs but since last two and half months, he is unable to work because of his painful condition. He is currently relying on small loans which he took from various people to meet the household expenses.
Abdul Salam started feeling severe pain in his abdomen around 6 months ago. He went to doctor who gave him medicines but that could only provide him relief for some time. His pain got worse with the passage of time and extended beneath the right shoulder blade to the back. He went to another hospital where he was diagnosed with Gallstones. Doctor told him to undergo surgery to remove the stones completely without which he cannot get rid of his symptoms.
This young man cannot afford surgical expenses by himself. He came to Transparent Hands for help and now he is scheduled for LAP Cholecystectomy in a few days at Abid Hospital in Mian Channu. His surgery won't be possible without your kind support.
Donate for Abdul Salam's surgery so that he can get permanent relief and start working again.
Donors who are supporting Abdul Salam

---

---

---

---

---

---

---

---

---