Donate to Abida Asif for her Total Abdominal Hysterectomy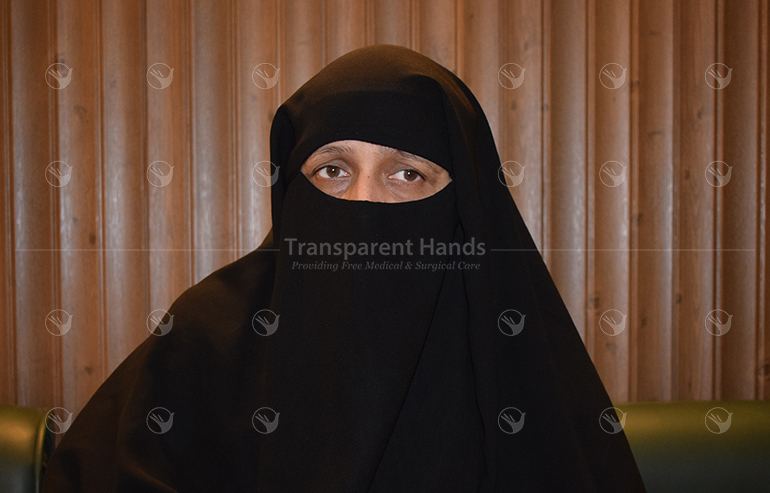 Abida Asif's Story
"It is painful to see the suffering of my ailing mother. Both, I and my father work hard to make ends meet. Her expensive surgery is out of our reach and we're extremely worried about her. Please donate for my beloved mother." – Abida's son.
42 year old, Abida Asif has been experiencing severe pain in her lower abdomen, for the last 2 years. She was diagnosed with Abnormal Uterine Bleeding (AUB) and the doctors advised surgery for permanent relief.
Abida visited various government and trust hospitals for free surgery. About a year ago, her D&C was done through a trust hospital but she could not get relief.
Her condition has worsened now, as she has become weak and anemic due to constant loss of blood. She has taken the courses of medicines to stop bleeding but with no response. She also takes Venofer injections for her blood deficiency and needs proper treatment in the form of surgery, at once.
Abida has two sons and one daughter. Her eldest son works in a shop, whereas her husband is a clerk. Their collective income is 38,000 PKR and they live in a small house. It is not possible for them to afford Abida's surgery.
Finally, they came across Transparent Hands and appealed for free surgical procedure.
Abida is now scheduled for her Total Abdominal Hysterectomy at Akram Medical Complex, through Transparent Hands. Please donate for her. Our charity will enable her to live a healthy and satisfied life, with her family.
Donate Now!

---

---