Donate Malik Nazir for his urology surgery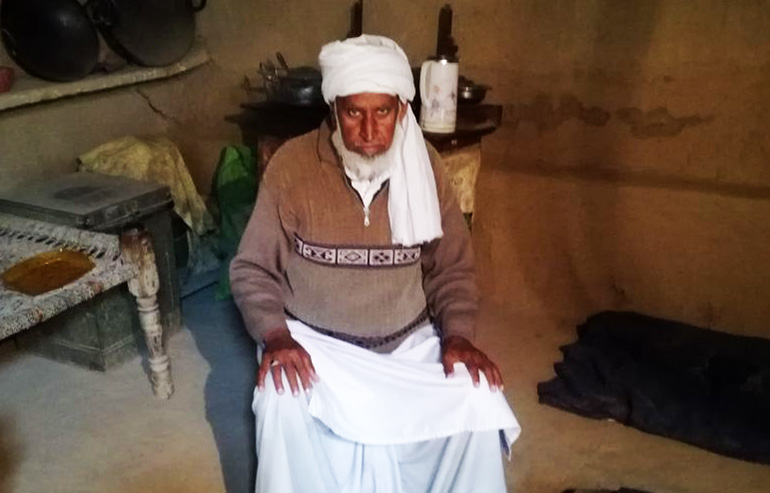 Malik Nazir Muhammad's Story
Malik Nazir Muhammad 70 years old was suffering from symptoms of urinary tract obstruction. He was diagnosed to have enlarged Prostate. He was advised surgery to relieve his symptoms. He was operated by Dr. Tanvir ul Haq on 23-02-18 in Abid Hospital, Mian Channu. His Transurethral resection of prostate (TURP) was done to relieve obstruction. He stayed for 3 days in hospital and was discharged symptom free.
Read More
Malik Nazir Muhammad's Story
Malik Nazir Mohammad is a 69 years old man who lives in a small town of Khanewal with his wife and children. He has 7 children out of whom, two daughters and one son are married while other two daughters and twin (son and daughter) are unmarried and living with them. Malik Nazir works as a security guard at a cotton factory and earns only 10,000 rupees a month. With such meager income, he struggles to make both ends meet.
Since last two months, Malik Nazir is suffering from severe abdominal pain. Along with that, he is experiencing urine blockage, weakness and pain while urinating. He went to a local hospital where doctor told him that he has enlarged prostate for which he needs to undergo surgery. He cannot afford to pay for the surgical expenses due to his limited finance. He went to many people for help but nobody supported him. Nazir is now having support of urine bag with which it's becoming very hard for him to perform his day to day tasks. He has also stopped going to work due to increasing pain.
Luckily, Malik Nazir got to know about Transparent Hands through someone. He is now scheduled for his prostatectomy to get rid of his urine outflow obstruction. His surgery is going to be conducted in Abid Hospital but it is not possible without your support.
We request you to please donate for the surgery of this poor man so that he can get back to his work and start earning for his family again.
Donors who are supporting Malik Nazir Muhammad
---

---