Donate Muhammad Abdullah for his Ileostomy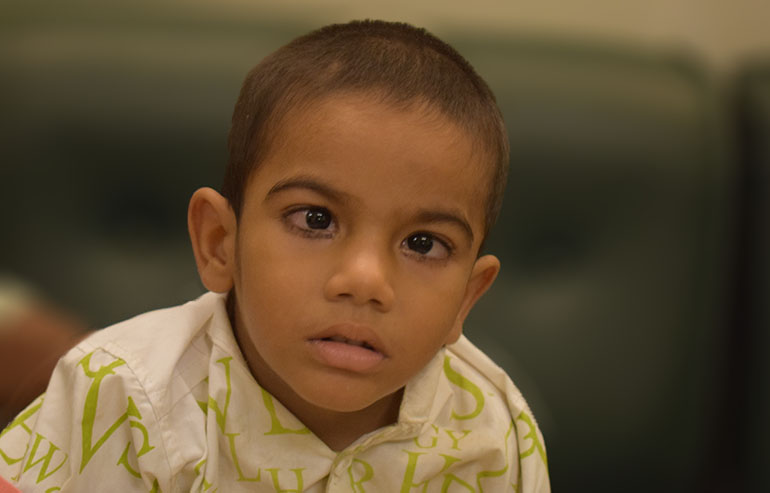 Muhammad Abdullah's Story
2-year-old Abdullah will suffer from severe health complications without urgent help
When Muhammad Abdullah was born, his parents were very excited. Even though he was not born normal, his parents tried their best to take care of him as much as they could but their child still came across health issues. When Muhammad Abdullah was 11 months old, he suffered from abdominal pain, vomiting, bloating and not passing gas. He was diagnosed with intussusception – obstruction of the small intestine which blocks the normal movement of the products of digestion.
Due to severe abdominal pain, doctor had to perform urgent surgery upon him to relieve the obstruction and his ileostomy stoma was made. They recommended that Muhammad Abdullah would need another surgery in order to get rid of his stoma. His parents requested the hospital to conduct other surgery as well but they put him on a long waiting list. They visited hospital many times but nobody gave them surgery date of their son. Abdullah's parents don't have enough money to get him operated from a private hospital. His father is a daily wage laborer and he hardly earns around 12,000 rupees a month. There are days when this family struggles to manage even two-times meal.
Muhammad Abdullah is now 2 years old and he is registered with Transparent Hands. He is scheduled for his Ileostomy closure in a few days at Akram Medical Complex. His parents are very happy to know that their child can lead a normal life without any pain. But, it will only be possible with your kind support.
Donate as much as you can for this little boy and create a difference in his life!
Donors who are supporting Muhammad Abdullah

---

---

---
Muhammad Abdullah's Story
Muhammad Abdullah 2 years old boy had his ileostomy made after his emergency surgery for intestinal obstruction due to intussusception. He was advised surgery to reverse this ileostomy- a temporary opening for passage of stools. His surgery was done on 7th Aug 2018 in Akram Medical Complex by Dr. Naveed. He recovered well in three days of hospital stay and was discharged in good health.