Donate Muhammad Ashiq for his Urology Surgery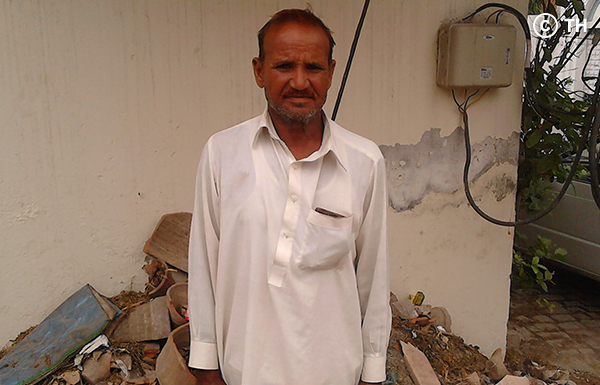 Muhammad Ashiq's Story
Muhammad Ashiq 62 years of age was suffering from lower urinary tract symptoms due to bladder outlet obstruction. He was diagnosed to have Benign Prostatic Hyperplasia and advised Transurethral resection of prostate. His surgery was done on 07-07-17 in Akram Medical Complex by Dr Athar Mehmood. He remained admitted for three days and had good post operative recovery. He was discharged symptom free.
Read More
Muhammad Ashiq's Story
With your donations and zakat, this poor man will be able to get relief and start working for his family.
Muhammad Ashiq is a 62 years old man who lives in a slum area of Dipalpur in Okara with his wife, 3 daughters and 2 sons. They all are living happily together in a small home. Muhammad Ashiq loves doing labour work but since last 3 years, he's unable to work due to his deteriorating health.
Around 3 years ago, Muhammad Ashiq was operated for hernia at a local hospital. After his surgery, he started experiencing urine blockage and severe pain. He underwent many treatments to help his condition, but nothing has proven successful. He is unable to perform his daily tasks and is currently depending on his family. Recently he was admitted into a local hospital but they didn't provide him surgical treatment. He suffered from depression for a long time as there was no way to get him operated. His two sons are working as labourer and earning around 200 to 300 rupees a day. With such low income, they have to bear the expenses of whole family and treatment cost of their father.
Luckily, someone told Muhammad Ashiq about Transparent Hands. Now, he is scheduled for TURP to treat his enlarged prostrate due to which he is suffering from various painful symptoms.
This family is in dire need of your support. Due to his painful condition, he is unable to work and feed his family. With your donations and zakat, this needy man can get relief from his painful disease. Help him with your zakat in the holy month of Ramadan and seek immense blessings.
Donors who are supporting Muhammad Ashiq

---

---