Donate Muhammad Jahangir for his Hernioplasty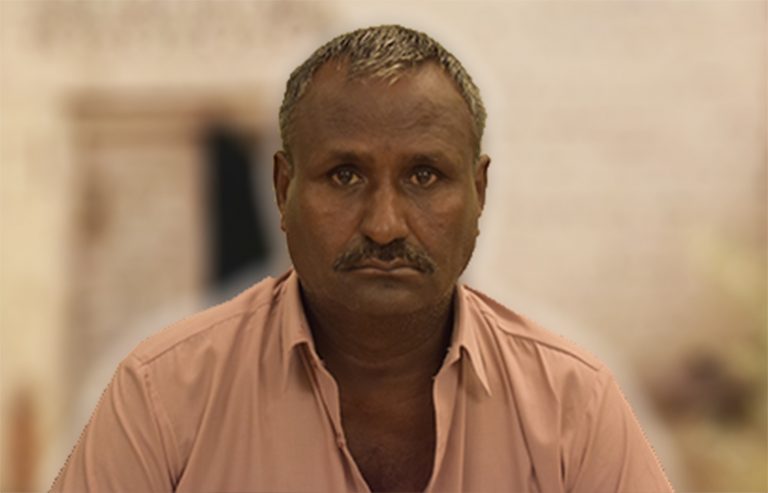 Muhammad Jahangir's Story
Muhammad Jahangir 62 years of age was suffering from Epigastric hernia. He was previously operated twice for Paraumbilical hernia. He experienced frequent episodes of abdominal pain because of his third hernia and was advised surgery. His Mesh Hernioplasty was done on 08-August-18 in Akram Medical Complex by Dr Ahmed Fawad. He remained admitted for 3 days after surgery and had good post-operative recovery. Now, he is pain free and back to his work.
Read More
Muhammad Jahangir's Story
Your donations will enable him to get rid rid of his painful hernia! 
Muhammad Jahangir lives in a rented house in a rural town of Lahore with his wife and 5 children. Only two of his daughters have been to school and he is not able to bear the school expenses of his other children. Due to his disease, he is not able to work and earn for his family. Muhammad Jahangir was diagnosed with paraumbilical hernia around 6 years ago. He underwent hernia repair procedure free of cost from a local hospital but after one month, his hernia was formed again. He went to the same hospital where his hernia repair procedure was done. He developed painful swelling above his previous surgery scar which became painful with time.
Muhammad Jahangir was diagnosed with epigastric hernia this time. He is experiencing painful symptoms these days including abdominal pain, weakness and muscle pain. Due to his pain, he is unable to work and earn for his family. His wife is working as a maid in few homes and earns around 12,000 rupees a month. In this meager income, they have to pay their house rent which is 6,000 rupees and also pay for the household expenses. There are days when this family has nothing to eat. Muhammad Jahangir wants to help his wife but he is not even able to move because of pain. Luckily, they came to know about Transparent Hands and they immediately came here.
He is now scheduled for his hernioplasty in a few days at Akram Medical Complex. We request you to please donate for his surgery as much as you can. You don't have to donate a huge amount to help him. Even a single penny matters!
Donate for his surgery now!
Donors who are supporting Muhammad Jahangir

---

---

---
---

---

---

---

---

---

---

---

---

---

---