Donate now and save this little girl from lifetime misery
Noor Fatima's Story
Donate for this innocent girl who is fighting the battle of her life against a rare brain disease.
Noor Fatima is one year old little girl who is the youngest kid of her parents. She has one elder brother who is only three years old. Noor was born normal just like other kids. Her parents were very excited at her birth as their family was now complete. But their excitement didn't last for long time.
Noor's parents noticed that her head was growing bigger than the normal size. This alarmed them as her condition didn't seem like normal. They took her to a local hospital where they were advised to get her checked from another specialized hospital for kids. Doctor told that Noor is a patient of Hydrocephalus by birth. It is a condition in which excess fluid is collected in the skull and causes it to grow larger than normal. Noor was treated in that hospital for 7 months but there was no improvement.
Noor cannot walk or sit due to the weight of her head. Her parents have to carry her all the time which is very difficult to manage. Noor Fatima was brought to another private hospital in Lahore in a hope for better treatment but due to the high surgery fee, they gave up.
Recently, they brought Noor to a medical camp organized by Transparent Hands which registered her on the spot. Noor Fatima's parents are now very hopeful for her life. Her condition can only be improved with neuro surgical intervention which her parents cannot afford. Noor's father is a shopkeeper and earns only around 6,000 rupees per month which is not sufficient for the surgical treatment.
Her parents are seeking your immense support for their daughter's surgery without which she won't be able to survive for a long time. We request you to please donate for her surgery as much as you can. Only with your donations/charity, Noor's condition can improve and she can live a normal life.
"We don't want our daughter to suffer like this. We want to see her live a normal life like other kids", say Noor's Parents.
---
Disclaimer: Transparent Hands makes sure that all the patients get surgery in time. If a patient requires urgent surgery and his/her condition is serious, Transparent Hands conducts the surgery immediately. In the meantime, his/her campaign stays active on the website until we raise the complete funding. The hospitals on our panel have complete trust in us and wait for the payments until the patient's funding is completed.
---
---

---
---

---

---

---

---

---
---

---
Noor Fatima's Story
Noor Fatima 1 year old girl had huge head size because of hydrocephalus. She was advised surgery to place VP shunt for relief of pressure in her skull. Her surgery was done in Akram Medical Complex on 12-04-17 by Dr Faizan Ahmed and her VP shunt was placed.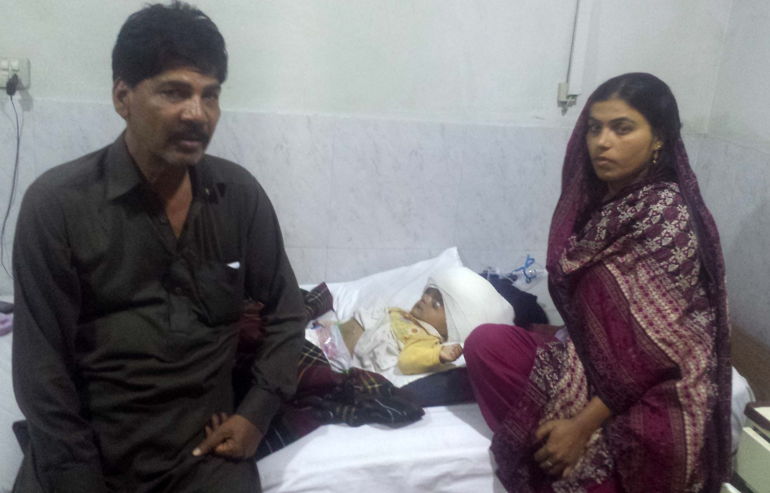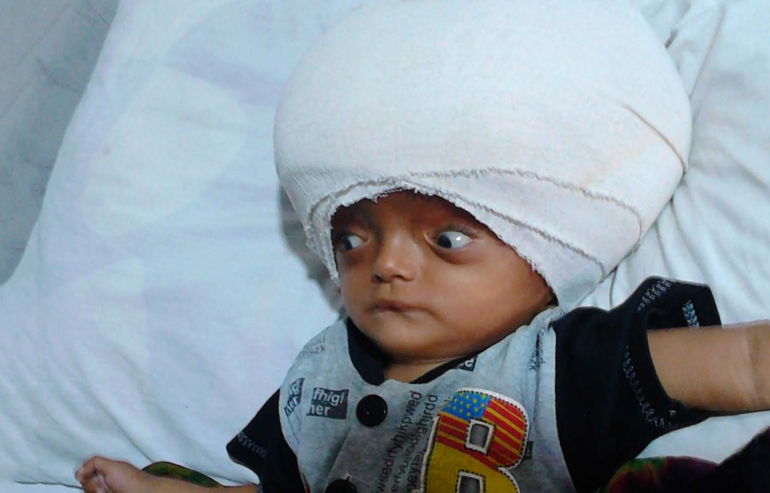 She stayed in hospital for few days and started moving her flaccid limbs sooner after her surgery. She was discharged in satisfactory condition.