Save a Driver from Threatening Kidney pain
Azhar Ali's Story
My Background
I am a 23 years old young man belonging to Pindi Bhattiyan, District Hafizabad. I work as a driver for Rs 13000/- in Lahore so I could meet the needs of my family.
My Disease
My fate took an unexpected turn when I felt severe lower abdominal and flank pain. My life seemed to come to an end when I was diagnosed with stones in both of my kidneys & bladder a year back. I feel like having the worst time of my life as no one was there to help me out financially.
About My Family
My father is a drug addict so my financial responsibilities have been doubled. I have no one to ask for help in this miserable condition. I am deprived of both financial and family support. I feel pity for myself when I cry with frequent pain and can't get any relief due to lack of money.
The impact of your Donation
In such darkest times, I have no one to count on. My pain doesn't let me sleep at night and do any work during the day. At the age of just 23, I can't even sit properly which is unbearable. This disease will put me to death very soon if money for my treatment would not be arranged in time. Even your small amount would be enough to take me out of misery. A few rupees from your pocket can save my life. Please step forward to save me.
Waiting for a little hope of life
---
Disclaimer: Transparent Hands makes sure that all the patients get surgery in time. If a patient requires urgent surgery and his/her condition is serious, Transparent Hands conducts the surgery immediately. In the meantime, his/her campaign stays active on the website until we raise the complete funding. The hospitals on our panel have complete trust in us and wait for the payments until the patient's funding is completed.

---
Azhar Ali's Story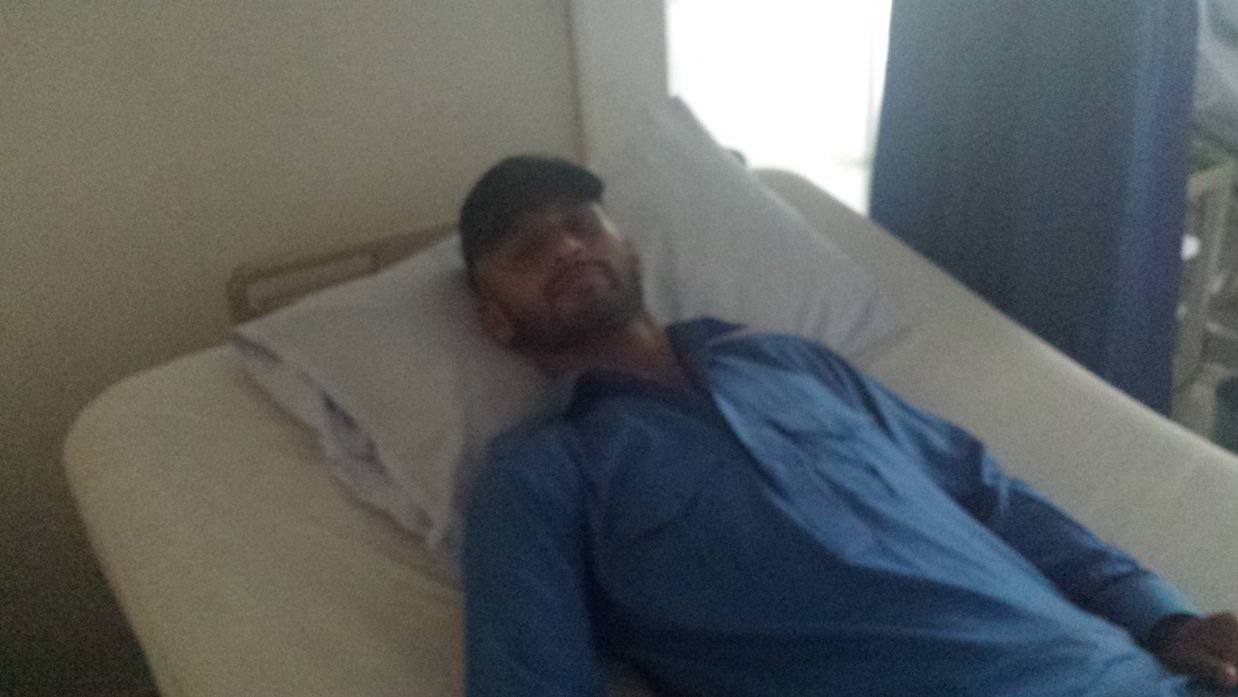 Azhar Ali 23 years old was suffering from Rt Renal and Ureteric stones. He was advised Lithotripsy for these. His procedure was done on 11-05-2016 in Zainab Memorial Hospital by Dr Mazhar Latif. He received two sessions of Lithotripsy. Now is pain free and has reverted back to his job.